Thinking differently about heritage
"Instead" is not a legally constituted entity or a registered partnership. It is much more. It is a network of practitioners, researchers, policy makers and organizations that group and regroup according to the needs of every client, every appointment and every heritage place.
HERITAGE IMPACT ASSESSMENTS
ENGAGEMENT IN/PROMOTIONG OF HERITAGE
HERITAGE AS AN ENABLER OF SUSTAINABLE DEVELOPMENT
GEOGRAPHIC INFORMATION SYSTEMS
PEOPLE-CENTRED APPROACHES TO CONSERVATION
The benefits of the right team: Instead is a long-standing research and consultancy team which has gained recognition in recent years for providing support for heritage places, in particular World Heritage properties.
This team brings a shared belief that heritage forms a key part of society today, as well of future generations, to be both cared for and used effectively. Their experience combines a wealth of site experience with research and policy work, where international perspectives are grounded in a genuine understanding of the local context. For each project the core team is not only joined by specialists from different disciplines but national/local specialists ensure that international standards are adapted to local circumstances.
Enhanced by extensive experience in the capacity building sphere, and bringing together complementary knowledge, skills and competencies the core team Thompson and D'Andrea deliver results that are of much greater worth than the total sum of the parts.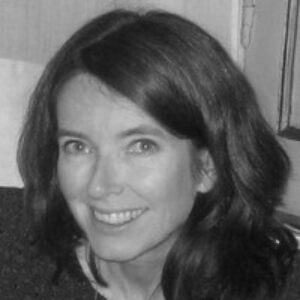 Jane Thompson brings together more than two decades of site experience with international-level research, policy work and capacity development initiatives in the cultural heritage sector. As consultant to ICCROM, she has co-authored milestones in World Heritage resources, including the 2011 Capacity Building Strategy, the 2013 UNESCO Management Manual and the 2015 Sustainable Development Policy. In 2014 she became Course Director for Heritage Management at the Bocconi University and was awarded the first of several senior advisory roles to the Italian Ministry of Culture. In addition to her ongoing role leading the Herculaneum Conservation Project, her expertise in management, sustainable development and impact assessments for World Heritage has led her to consult for state parties and UNESCO worldwide, in recent years as team leader of Instead Heritage.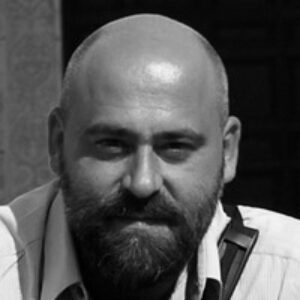 Ascanio D'Andrea
archaeologist
---
Ascanio has wide-ranging expertise in data management for cultural heritage. He has worked for more than twenty years for archaeological and conservation projects all around Italy and the Mediterranean area and has gained considerable experience of a wide range of digital tools for documentation and heritage management based on the specific needs of heritage places. - Data Manager of the Herculaneum Conservation Project, with responsibility for creating digital tools to address conservation needs, cross disciplinary coordination and meeting user needs.- Part of GCI's Bulla Regia Conservation Project, creating the new site plan and GIS of the in situ mosaics.- Senior Advisor to the ArcheoSITAR project: Geographic Information System of Ancient Rome.- International capacity building provider on heritage impact assessments and data management for Arab Regional Centre for World Heritage, ICCROM and Getty Conservation Institute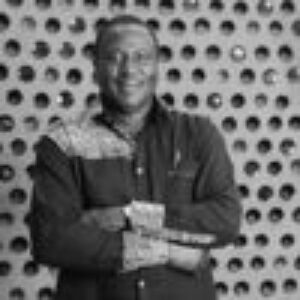 George Okello Abungu
---
George Okello Abungu is a Cambridge-trained archaeologist and former Director-General of the National Museums of Kenya. The range of his experience across continents as well as the wider world gives him a unique perspective on the diverse approaches to heritage places, intangible cultural heritage and collections. He is one of the very few heritage professionals who work in all the heritage conventions of UNESCO, believing in their interrelatedness. He lends his extensive expertise to Instead Heritage as Senior Advisor. He brings together both wide-ranging experience of working in the field across the African continent and beyond, as well as providing international leadership. He has researched, published and taught in the disciplines of archaeology, heritage management, and museology, culture, sustainable development, and cultural heritage tourism. He has contributed to heritage management, impact assessments and capacity building at a range of World Heritage properties. He provides strategic advice to multiple national and international cultural organisations and governments. He was Kenya's representative to the UNESCO World Heritage Committee. Among many prominent roles, he has served as Chairman of the International Standing Committee on the Traffic in Illicit Antiquities, during which time he was responsible for the return of stolen artefacts to Kenya and the curtailing of the illegal antiquities trade. He sits on the Advisory Board of the Humboldt Forum appointed by the Minister of Culture of Germany.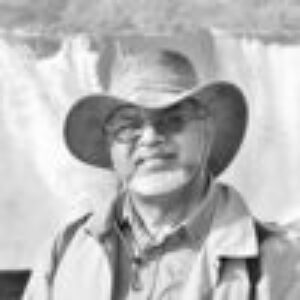 Gamini Wijesuriya
---
Gamini Wijesuriya is a Sri Lankan architect and archaeologist who has gained international recognition for his people-centred approaches to conservation and management of heritage. A Senior Advisor to Instead Heritage, he has contributed to the team's work for over a decade. Already at the age of 28, he was the Head of Conservation for the Sri Lankan heritage authorities, where he was responsible for the conservation and management of historic buildings, archaeological sites, urban centres and six World Heritage properties across the country. He later went on to serve the New Zealand Department of Conservation where, as a Principal Regional Scientist, he provided scientific advice to conservation management teams. In 2004 he became the first Asian staff member of ICCROM, where he played a pivotal role in developing and implementing a wide variety of new research, training and capacity-building activities covering many themes related to conservation and management of World Heritage, in addition to his significant work on the 'living' cultural heritage of Asia that has influenced international heritage practice. Since his retirement from ICCROM, he is in demand to advise international organizations and national heritage authorities on all aspects of heritage management